We are so thrilled to announce that New Hampshire Home Magazine Design Awards has just named Alice the 2014 Bath Design Winner!  Alice also received an Honorable Mention in the Interior Design category.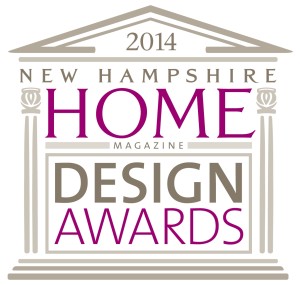 Here's what the judges had to say: "This was a bold statement using a classical language. The room has a thorough conviction to the period detail. The use of the woodwork (pilasters, trim, ceiling moldings) to create a framework within which the various bathroom elements sit was very well achieved. Use of color and material enhanced the light, airiness of the space."
Thanks you so much to Andi Axman and New Hampshire Home magazine for your consideration.