Once again, Sotheby's was kind enough to ask Alice Williams Interiors to decorate their windows for the holiday window design contest in downtown Hanover this year.  The window contest is sponsored by the Hanover Chamber of Commerce and we are so excited to participate again!  This year, all the windows will be themed to holiday stories; we chose Jan Brett's The Mitten.
We made oodles of paper mittens out of poster board…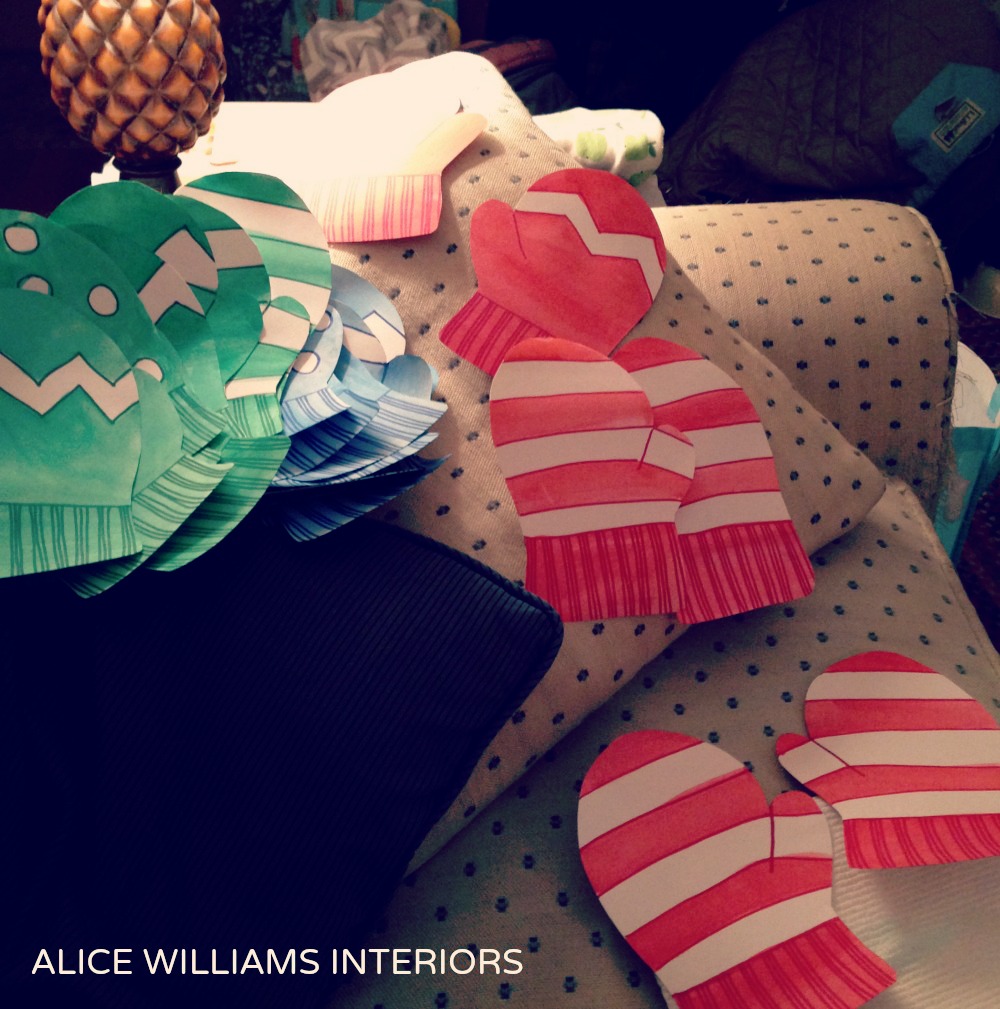 Truly, oodles of them!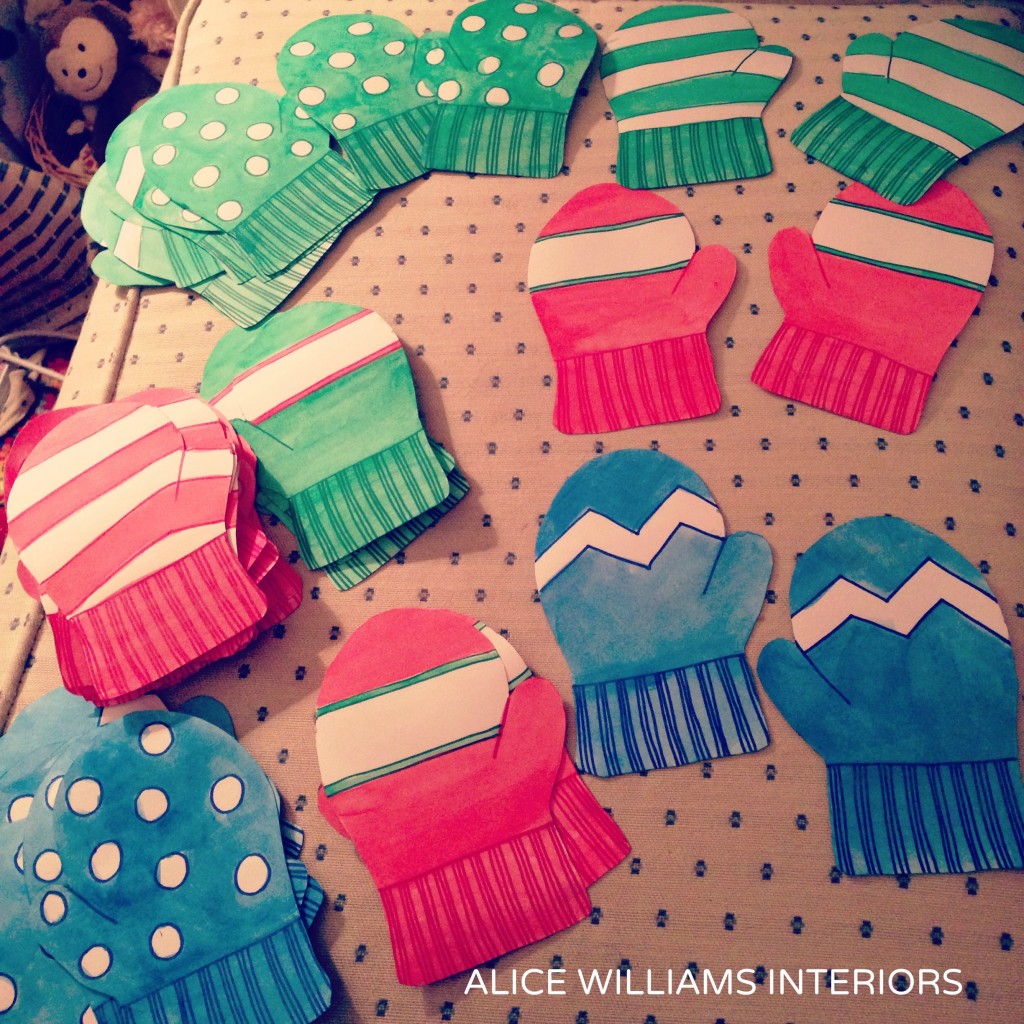 Big huge trees out of foam core, lit with twinkle lights…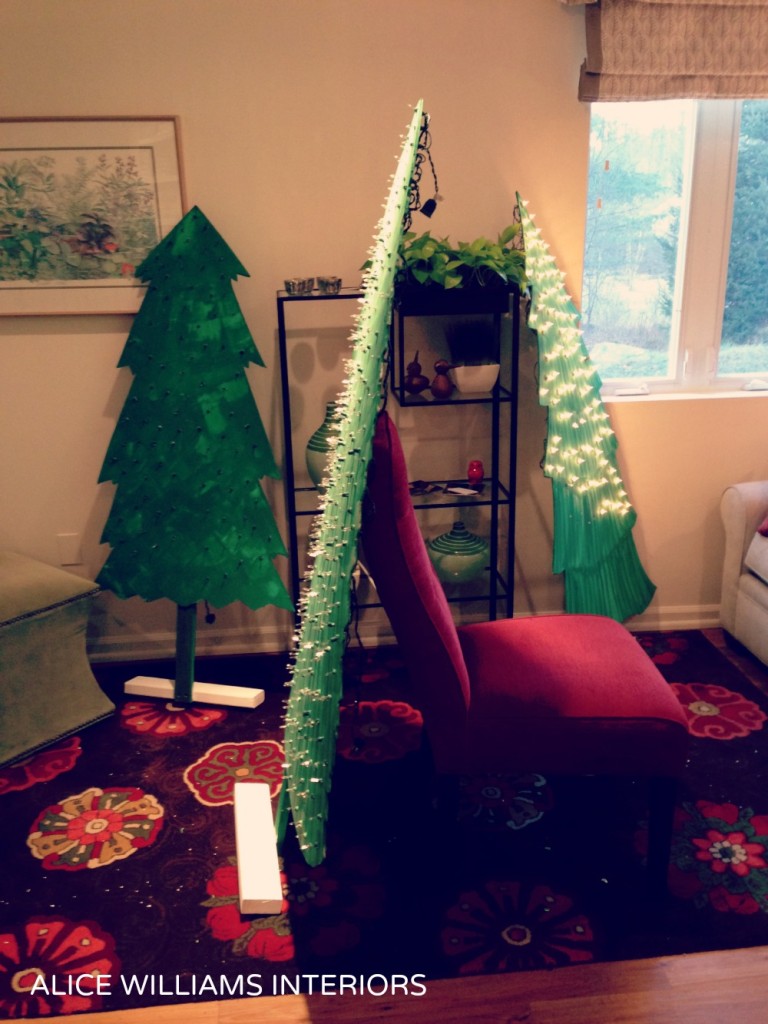 Little trees made out of real white pine…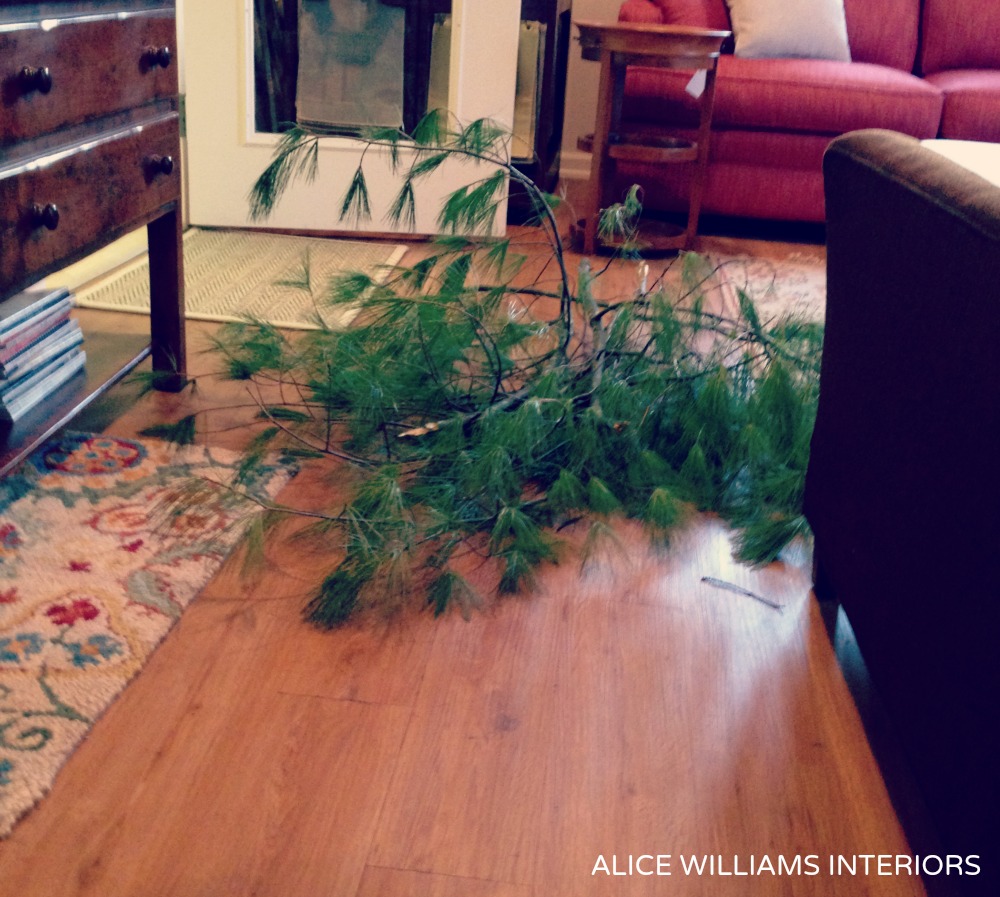 And, of course, miniature lit Christmas trees with faux snow…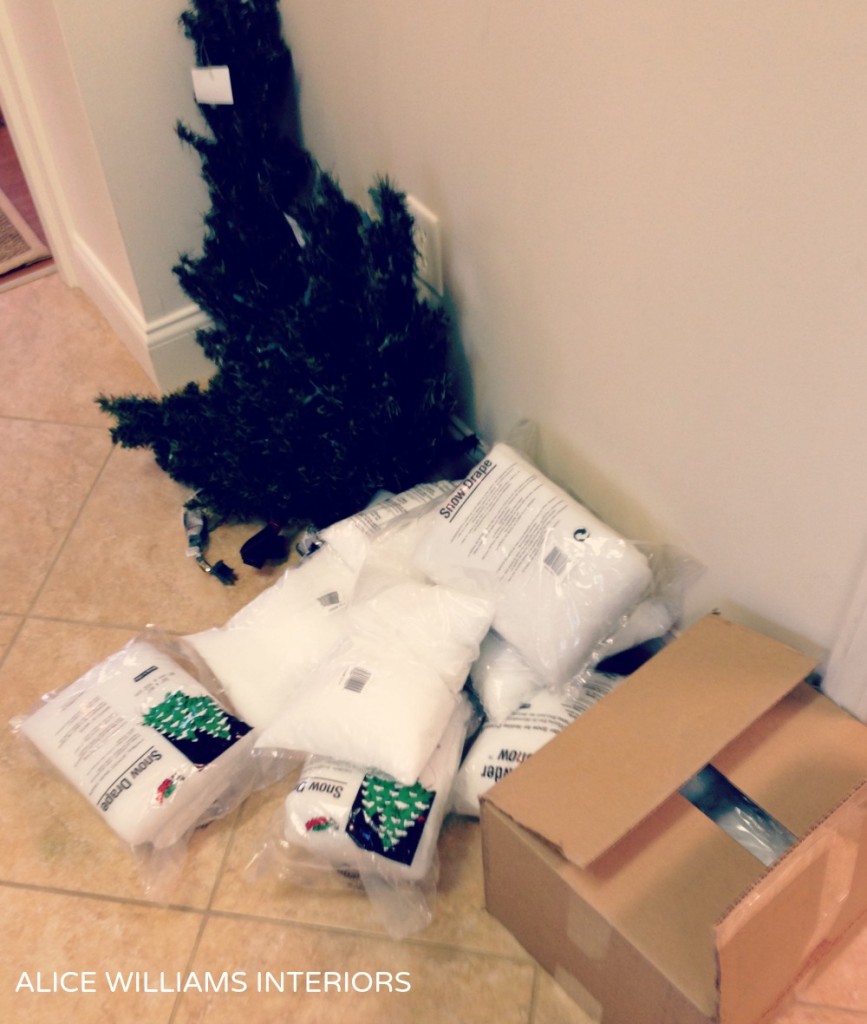 We staged the windows roughly here in the office, so we could have a sense of what things would look like.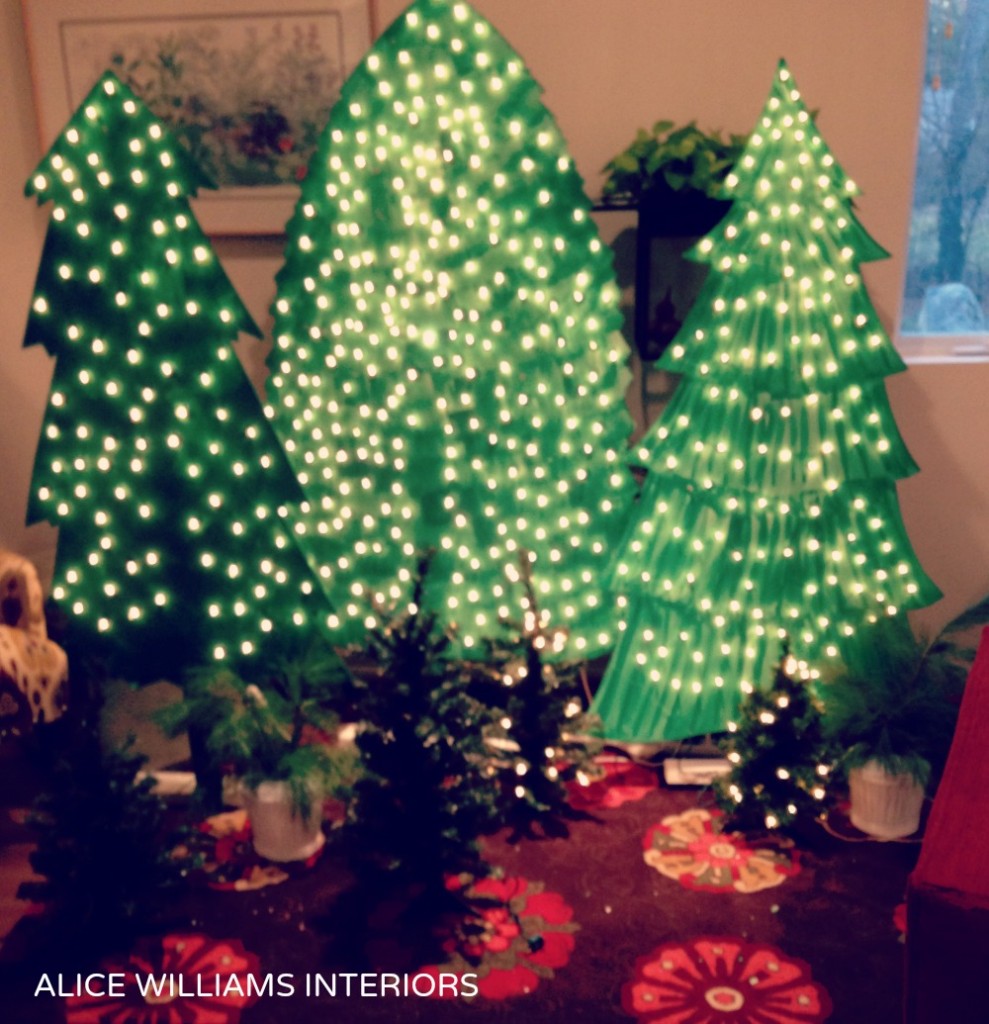 Then, today was installation day!  Sotheby's brochure window got a string of mittens, some snow and a little lit Christmas tree.  We didn't want to take away from the beautiful homes they feature.
And the large window got the whole book treatment!  Lots of paper mittens, a big knit mitten with all the animal characters from the story snuggled inside, tiny woodland creatures (wee Steiffs borrowed from Alice's childhood!), trees, snow and Nicki, the protagonist who lost his mitten in the story.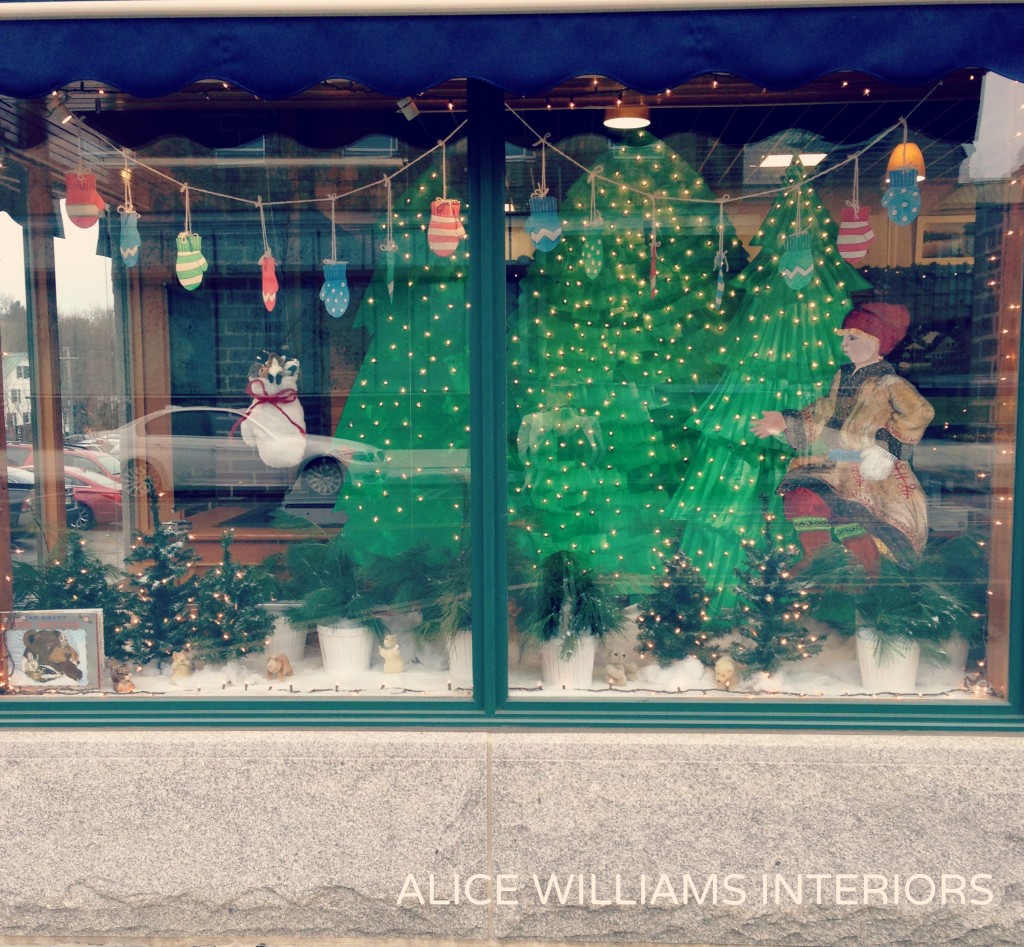 We would especially like to thank PJ Stanwood of Body Kneads Massage in Norwich, VT.  PJ, a massage therapist by trade, is also an artist.  She painted our Nicki and we couldn't be more thrilled with him!
Please stop by Sotheby's the next time you are in Hanover and see our window!